Liquid/Solid Separator
Product features
There is a solid crisis effect which excels.(about 80% over)
Functional ratio control (the sawdust and the chaff etc.) necessity without the compost painter of good quality is possible.
The sludge (it reduces SS) consistency a daytime loach public control charge differently.
To store misfortune secret story facility there is a possibility of doing to write the tank dosage charge which is caused by with solid precipitation.
To purification control facility it will be able to reduce cohesion my use.
Process

Excretions sludge enters toward the storage tank.
The primary process using equipment ahead of centrifuge.
Pump excretions sludge up from the storage tank.
Excretions sludge entrance into centrifuge.
Separate sludge falls into the sludge box.
Clean water return to storage tank.
Capabilities
Model\Spec.
Processing volume
(kg/hr)
Processing efficiency
(ppm)
Percentage of water content
(%)
Remark
SF-200A
2,500
10,000
70
Certificate of Authentication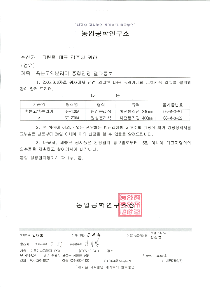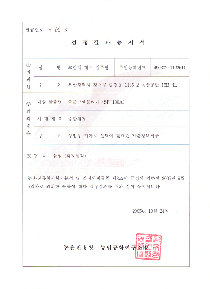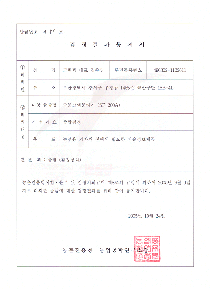 Specifications
Spec.\Model
SF-100A
SF-200A
Process capacity (ℓ/min)
100
200
Sludge volumn (ℓ)
15
25
RPM of bowl (rpm)
2,200
2,200
Separator Motor (Kw)
3.7 (5HP)
5.5 (7.5HP)
Cleaning Motor (Kw)
0.75(1HP)x1/50
0.75(1HP)x1/50
Required space (mm)
760Wx1520L
x2370H

760Wx1660L
x2490H

Inlet height (mm)
1160
1180
Outlet height (mm)
1243
1287
Weight
700
873
Download
Set-up picture